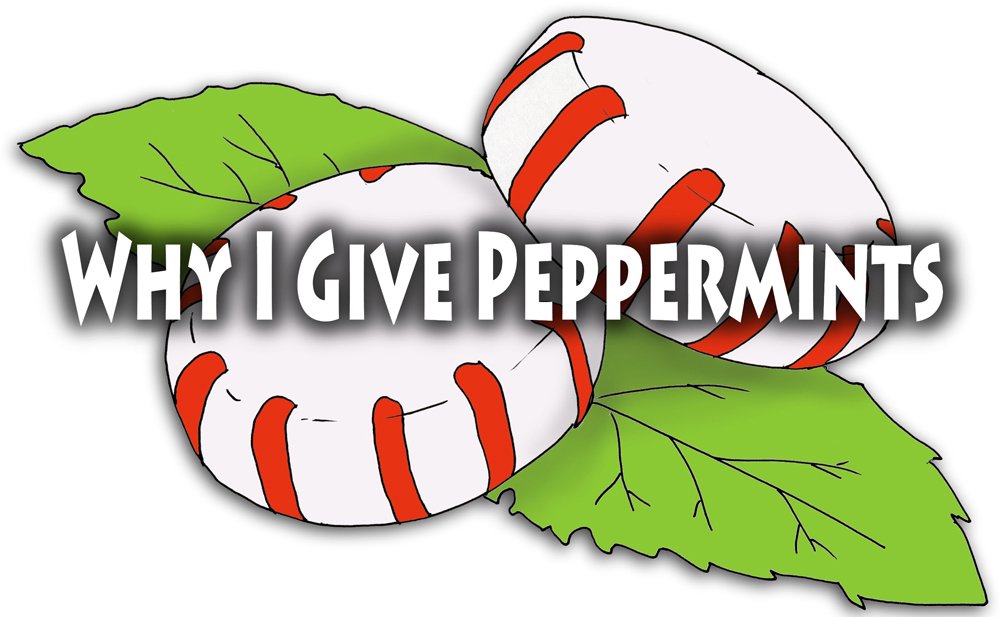 Mints. Just about every child that comes into my office gets a peppermint before leaving. I think that passing along a bit of sweetness helps the day go by better. They see it as a treat; I see it as a little bit of extra health care that will help them in so many different ways.
Can peppermint make you smarter? That's a tricky question. Do you know what the hippocampus is? That's a fun word, "hippocampus." It makes me think of a hippopotamus with a backpack trekking across a college campus trying to get to his next calculus class. Anyway…the hippocampus is a pretty cool little part of the brain that is responsible for so much. It is the organ that is responsible for learning and memory. Additionally, it is reasonable for mood regulation (something we all need "regulated" once in a while).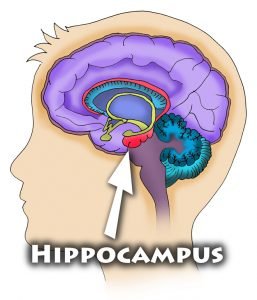 Do you know what the olfactory system is? Yes…the "Old Factory" system is the part of the sensory system that is responsible for smelling. The olfactory sensory system is directly plugged into the brain. It does not travel to the brain via the spinal cord. When olfaction (smelling) occurs, interaction occurs between the olfactory system and the hippocampus. Again, the hippocampus is responsible for the formation of new memories and mood regulation. "No other senses have this kind of deep access," says Rachel Herz, Ph.D. of Brown University in her book The Scent of Desire – Discovering Our Enigmatic Sense of Smell.
The peppermint oil in peppermint candy, primarily the menthol component, stimulates the hippocampus. As the candy is consumed, the menthol is released and stimulates the olfactory nerves thereby stimulating the hippocampus and enhances learning and promotes a state of calmness. This "calmness" is not a state of restfulness. It's a calmness that promotes an alert and attentive state.
During a study at Wheeling Jesuit University, Dr. Bryan Raudenbush determined that drivers who were exposed to the scent of peppermint were less frustrated with their fellow drivers and were more attentive when driving long distances. I feel confident in my assumption that children exposed to peppermint may feel less frustrated and more attentive during a long school day. Pretty cool, hu?
You are thinking, "But these studies talk more about 'smelling' the peppermint and the beneficial nature the smell of peppermint has on the hippocampus rather than eating and tasting peppermint." And, you'd be correct in thinking that. However, consider the act of both tasting and smelling. We have five senses of taste. If the enjoyment of a good meal depended on the combination of only Sweetness, Sourness, Saltiness, Bitterness, Umami, the world would be full of skinny people dreading their next savory, sour, bitter, salty-sweet meal. What's the fun in a meal like that? However, the olfactory system comes to the rescue. Based on the study by the Rockefeller University, "Humans Can Discriminate More than 1 Trillion Olfactory Stimuli." And much of what we eat is actually enjoyed by what we smell during mastication (chewing).
Ever experience that cold feeling in your mouth AND NOSE while eating a peppermint? Sure you have! It's the thermal illusion that happens when our sensory receptors are bamboozled by the stimulus. How? We'll, that's a process of proteins and ion movements that may be better explained in a different article. The point is: your nose is stimulated while you eat as well, if not more so. This indicates that the smell of the peppermint is working its magic.
Aiding in calmness and promotion of learning is a huge benefit for using peppermints. Yet still the good news about peppermints keeps coming.  Along with the memory-making, calming nature of peppermints, the sugar in the mints fuels the brain for learning. And, if you are worried about a possible negative effect of peppermints namely cavity creeps, then worry just a bit less. Though sugar has been proven to promote the processes that result in tooth decay, peppermint oil is superior to the active ingredient of mouth wash: chlorhexidine. Folks used peppermint to whiten teeth in the middle ages.
We never know what child with what ailment will walk into our little offices; offering a peppermint may be the cure-all you've been waiting on (either for an actual or a "perceived" illness). Not only will a peppermint help with learning, mood management and freshen breath, peppermints will sooth upset stomachs, calm headaches, thwart food cravings (why I eat them dudes), free the sensation of stuffy noses, aid in gas passing (not in my office thank you very much), and heal fever blisters.
The kids don't know these things and many just wouldn't care. They are just happy to get a small treat during their long day. Will it promote more visits to the health office? Maybe. The 15 minutes it takes to come down to the nursing office, explain their ailments, receive emotional validated and walk away with a tasty mint may result in an improved level of learning for the rest of the school day. Will it disrupt the class? Maybe a bit but maybe not so much more than the persistent moanings of a child wanting to be "heard" about her ailments (may they be actual or perceived) that goes on and on through the course of classroom instruction. Maybe the best benefit of the peppermint less toward the physical health aspect and more toward the emotional and trusting nature that build with the receipt of a tiny little red and white gift.
PS: Not that I would promote rubbing a bunch of peppermints on a child's body or head, but peppermint oil has awesome antiseptic and antibacterial properties and lice hate it!!
Your information is kept private! Here's my Privacy Statement.