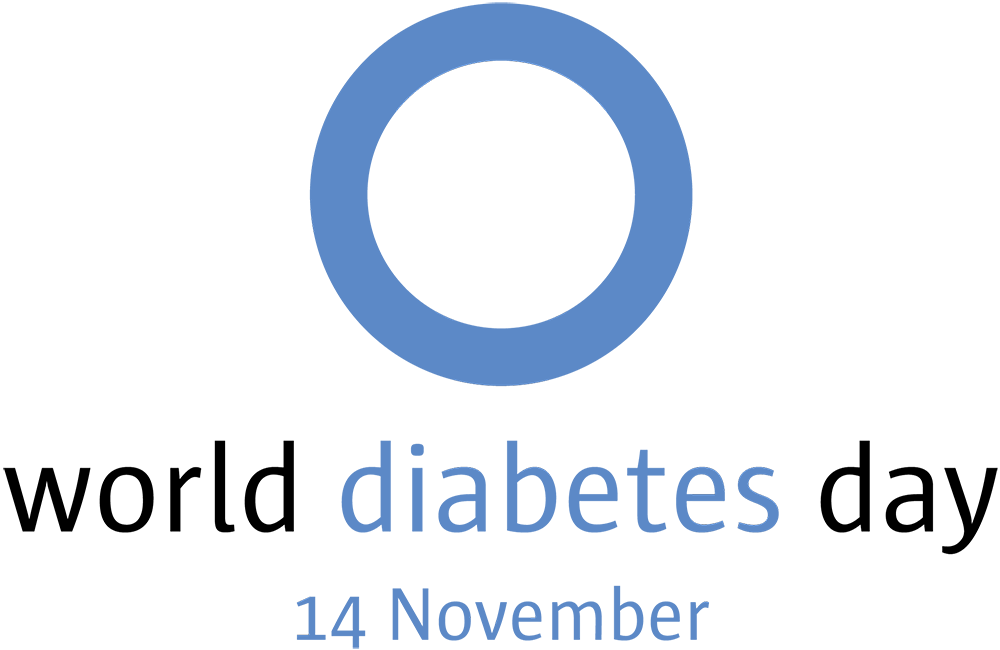 November 14th is World Diabetes Day. You don't only have to wear blue…you can BE BLUE. Blue hair, Blue fingernails, Blue make up, Blue…well…what every you want to make BLUE!
We all have heard of Diabetes. It comes in many different forms: diabetes mellitus type one, diabetes mellitus type two, diabetes insipidus and gestational diabetes. Diabetes is a condition that is characterized by either how the pancreas secretes insulin or how the body reacts to insulin (a hormone).
Sugar in the blood cannot be (under normal conditions) sweated out, peed out, pooped out, breathed out or any other kind of "out." Sugar is normally stored or burned (as energy).
In healthy persons, insulin maintains a steady blood glucose level by ensuring the adequate and controlled release of glucose from the liver. Sufficient production of insulin balances glucose production by "telling" the liver to store glucose as glycogen. When the natural balance is not maintained, blood glucose levels can spiral out of control.
Elevated blood glucose (uncontrolled diabetes) can cause damage to your nerves, blood vessels, and organs. Serious eye problems, kidney disease and other conditions can result from frequently, high and uncontrolled blood glucose levels.
But you know all of this; you're awesome and knowledgeable school nurses. What can we school nurses do to help the fight against diabetes.
Educate our children with Diabetes and help them know more about their condition and choices they need to make in order to remain in charge of their condition.

Educate our teacher and other faculty members about diabetes and the importance of maintaining a proper BMI, good consistent food choices (and amounts).

Build awareness of Diabetes by wearing

blue

on November 14th and every Friday in November and on World Diabetes Day.
Your information is kept private! Here's my Privacy Statement.